We're proud to offer a wide range of the finest bathroom composite materials, all carefully crafted here in Ontario, Canada.
Wall Panels
From shower bases and wall panels to vanity tops and accessories,
Mr Marble has all your shower needs covered. Explore standard and custom options, including barrier-free bases with non-slip surfaces.
Our beautiful wall panels come in a smooth or textured surface to elevate your bathroom experience
No grout required, easy cleaning and beautiful on the eyes
Able to mix different textures and coloured wall panels for a totally customized and unique and modern bathroom look
Take our wall panels outside of the bathroom; use them as an accent wall in some of your other living spaces
---
Vanity Tops
Carefully crafted with you in mind, our bathroom vanity tops and edge treatments deliver long-lasting beauty. Choose from standard options with timeless charm or view our gallery of custom countertops for inspiration on your next project.
Our goal at Mr.Marble is to create the product you have always envisioned. With our customizability features, our team will work with you to create the vanity top you want; from customized sizing, multiple sinks, varied edge treatments and more. In addition to ordinary bathroom spaces, Mr.Marble offers commercial vanity tops suitable for a wide range of spaces.
---
Homeowners
Architects & Designers
Builders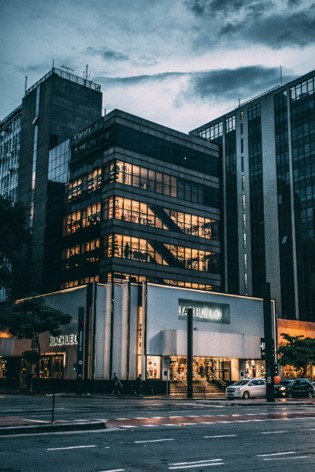 Dealers &
Retailers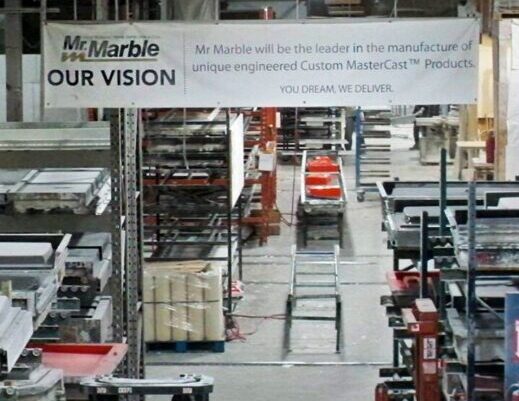 Meet M
R

M

ARBLE
M
R

M

ARBLE

was founded in May 1985 with a focus on selling to retail.

Over the years we developed and introduced new finishes, tops and materials, and today we proudly cater these products to many different markets. Our team has the expertise to guide you through every phase of development, from planning and selection to colour matching and installation. We care about your satisfaction and we understand that every decision is yours to make–our consultants will never move ahead without first getting your approval.